Let Us Make Your Home Shine This Season

Lighting up your home is such an important part of celebrating, spreading 

cheer, and adding to the fun of the holiday season.

Many things to choose from

A Display You'll Remember All Year Long!

 high quality, energy-friendly LED lights

Get your free estimate!  865-643-2755


Christmas Lighting and More service areas, Sevierville, Pigeon Forge, Kodak, Wears Valley, Gatlinburg, McCookville, Pittman Center, Cosby, Newport, Chestnut Hill, Fairgarden, Cherokee Hills, Dandrige, Baneberry, White Pine, Morris Town, Russellville, Talbott, Jefferson City, New Market, Beach Springs, Boyds Creek, Dupont, Seymour, Knoxville, Rockford, Alcoa, Maryville, Greenback, Friendsville, Morganton, Vonore, Tellico Village, Tuckaleechee, Ober Gatlinburg, Laurel, Zion Grove, Caton, Strawberry Plains, Eastwood. 

* We supply the extension cords 

* We supply the timer to turn  the lights on and off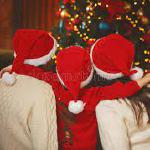 Christmas lighting and more services include. Christmas lighting, Christmas décor,  Christmas wreaths, Holiday lighting, holiday décor, Installation of Christmas lights,  We Hang Christmas lights, we install Christmas lights,  Decorating rental cabins for the Christmas season, Christmas lights for winter fest, Custom install installation, custom fit to the home, Holiday lighting is a another word for Christmas light,  We use commercial grade led Holiday lights, We do alot of rental cabins in the smokies, Smoky mountain  Christmas, We do a lot of work around dolly wood Christmas lights, We do a lot of work in pigeon forge and Gatlinburg TN, Shadrackchristmas, Christmas done bright, Christmas place, Christmas Collectables, smoky mountain winterfest, Christmas lights Knoxville, Smoky mountain Christmas tree farm, Holiday lighting pros, Christmas near me, holiday lights near me,  Christmas lights near me, Christmas lights installer near me, Holiday lights installer near me, Holiday lights , Christmas lights,